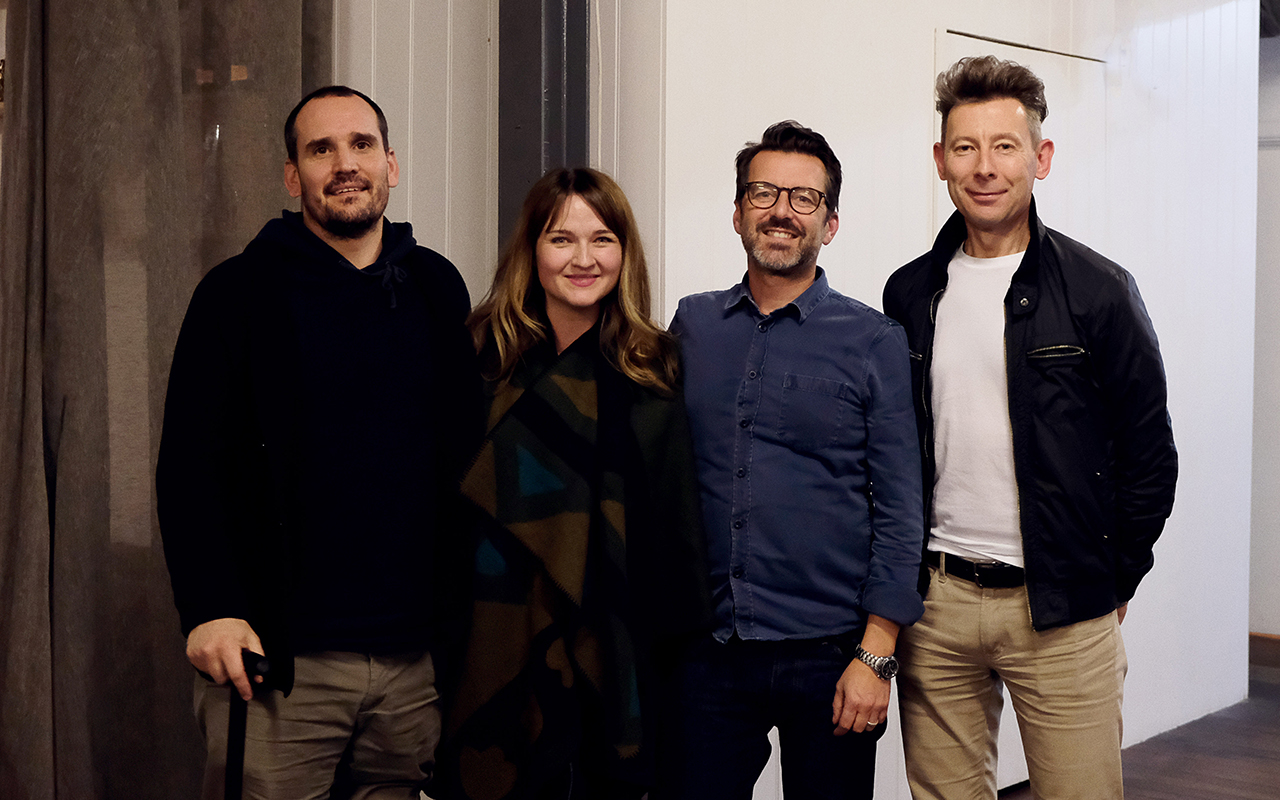 London International Award judges past and present assembled at AIRBAG's studio on Monday evening to judge entries for the 'Pitch a Ride to Vegas' competition. The judging panel consisted of: Simon Bagnasco (ECD, Saatchi&Saatchi), Sarah McGregor (CD, Cummins&Partners), Martin Box (EP, AIRBAG) and Damian Royce (ECD, Havas).
The Creative LIAisons program, now in its eighth year, runs concurrently with LIA judging, and consists of notable advertising speakers, creative workshops and panel discussions. Uniquely, the participants are also able to sit in on statue discussions, providing a rare and valuable insight into what makes particular work outstanding. The dates for Creative LIAisons are from 4th October through 8th October.
CHE Proximity's Aïcha Wijland and Lauren Eddy were declared the winners, and will be flown to Vegas later this year to participate in the program.
Watch Lauren and Aïcha's
reaction video
, with thanks to DOP Wayne Aistrope for help with filming.
The judges applauded the creativity and craft in their pitch video, and the quality of their folio – commenting that they have a unique voice, and are best primed in the point of their careers to receive great benefit from the Creative LIAisons program.
Says Barbara Levy, LIA President, "LIA is Created for Creatives. Our judges and speakers represent the best in advertising, and the Creative LIAisons program exists as an education platform that gives back to the industry – invaluable training for the next generation of creative thinkers. We look forward to welcoming the MADC's winners in Vegas."
The winners were selected based on a combination of a 60" video pitch, and their folios.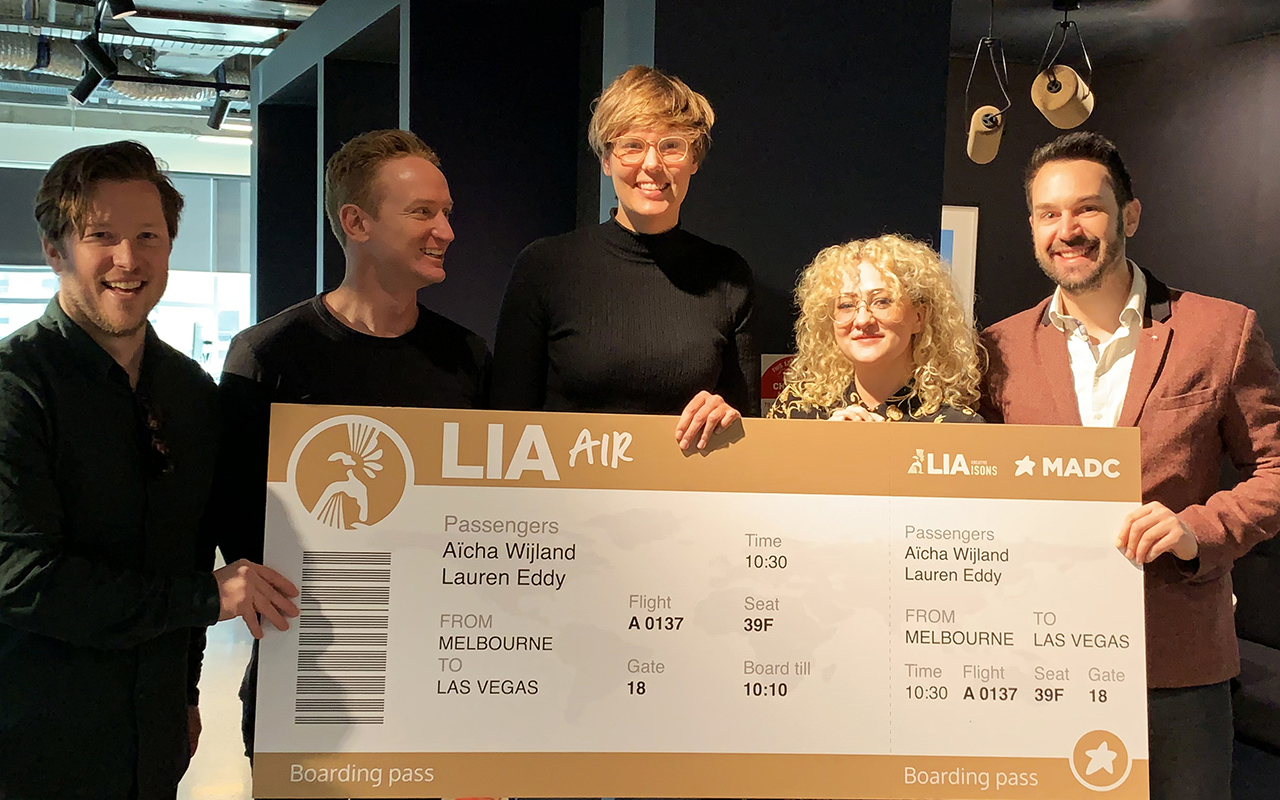 View the winning pitch video
.
Says Adrian Bosich, President MADC, "The inaugural LIA competition this year was standout, and the quality of the entries was extremely high. At the MADC we're driven to continue to extend valuable opportunities to Melbourne's creative community."
Two finalist teams were highly commended: Benjamin Mann & Nicholas Molyneux (WhiteGrey) and Phoebe Sloane & Daniel Sparkes (CHE Proximity). These entrants win a year's worth of passes to the 'MADC Presents' talk series.
For up to date news, follow MADC on Instagram, Facebook, and join the mailing list.
For more information on LIA or the Creative LIAisons program, please go to www.liaawards.com and follow LIA on Instagram and Facebook.

The entry system to enter work into LIA is now open. Judging is held from 1st - 10th October 2019 in Las Vegas. Winners and Finalists will be announced on 4th November 2019.